Used Toyota Engines for Sale
Free Shipping & Lifetime Warranty Support
Certified Parts
Free Shipping within 3-5 business days.
12-Month Return and Replacement Warranty
Save yourself from the unnecessary hassle of swirling online or in the junkyards to find a Toyota use engine. Presenting to you Car Part Headquarters, LLC which is reputed as one of the most reliable retailers of used Toyota engines and Transmissions across the USA & Canada. With our extensive range of inventory, you can easily find the most authentic quality Toyota engines for cars and trucks. Our potential customers hold a higher degree of satisfaction with our Toyota used engines. Car Part Headquarters, LLC is sufficed with Toyota petrol engines and Toyota diesel engines of every make, model, and year. We are well-versed in keeping your worry at bay. With us, you will get the most updated and certified list of used Toyota engines for sale.
Toyota is one of the best Japanese automotive manufacturers founded in the year 1937. Toyota is known for its dominance in the market and for its cost-efficient product lines. They are acknowledged all over the World from pickup trucks to luxury cars.
Car Part Headquarters, LLC is sought-after for providing the best second-hand Toyota engines in the industry. You will find numerous varieties of rebuilt or used engines of any make, model, or year in our inventory. Our engines are truly worth every single penny you invest in them. You will get a certified genuine low mileage engine backed with a warranty of up to three years. Everything at once!
Get your
FREE quote

for the available used Toyota Engines for sale
With us, you will get the most updated and certified list of Toyota engines for sale. Hence, if you are looking to buy used engines for sale near me, do check out our latest variants of used engines and transmissions. Be assured to get genuine quotes for all your engine requirements, because we know nothing but the best.
You can easily avail model lines of Toyota. We offer an extensive variety of used Toyota engines for all variants of Toyota cars at a competitive price from Toyota 4runner engine to Toyota Camry engine, to Toyota Corolla engine, to Toyota MR2 engine, etc. Making your purchase budget-friendly, we offer the uncompromised quality of used engines with genuine pricing.
Buying a used Toyota engine for sale is completely hassle-free with us. Just a few details of yours and your cars will be helpful to our team in finding you the best replacement for your Toyota car. The moment we receive your details, you will get a free quote and our team will hasten the process of finding your car's needs instantly.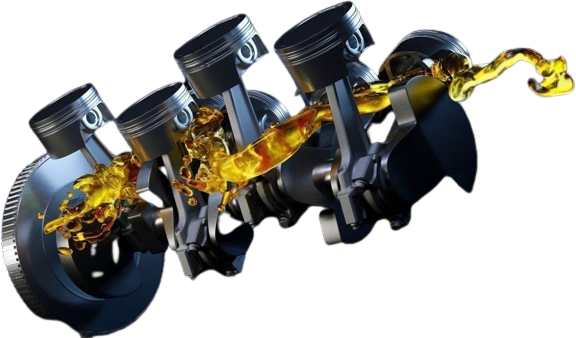 We perfectly understand your purchase will only be a fruitful investment if your replaced engine fits in your budget and serves you in the longer run. We have a wide variety of used motors or engines for different brands like BMW, Audi, Honda, Porsche, Hyundai, Ford, GMC, etc. We would be pleased to assist you in your search!
Buying from Car Part Headquarters
Apart from used Toyota engines, you can also look for used BMW engines, Used Porsche engines, Used Hyundai engines, or used Jeep engines. You just name it, and we have it! Car Part Headquarters, LLC also looks after its customers by replacing the used engine or transmission if it's not working properly. Refunds are initiated only when the replacement of the engine/transmission is unavailable. As per our Return/Refund policy, you will get the engine replaced within 30 days of the purchase.
The size of an engine basically means the capacity its pistons have to push through air and fuel, across all its cylinders, also known as displacement. Generally, the bigger the engine, the more fuel and air it can push through, so the more power you get – although turbochargers also have a say in this. Nowadays, many variants of Toyota cars come with Turbo engines.
A turbocharger gives more power to your engine, that is, a smaller engine with a turbocharger can be more powerful than a larger one without. This is a major consideration to keep in mind when you're deciding between engine sizes, especially if you're looking for a car with some oomph. Our inventory has used Toyota motors for sale for the given sizes: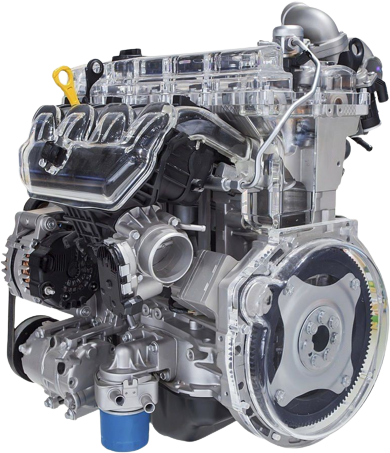 SEE WHAT OUR
CUSTOMERS SAY ABOUT US
Ryan was most helpful in my regional search for the purchase of a used engine. He has considerable knowledge of the used parts business. I'd definitely buy from him in the future. His website will be bookmarked 1st for my vehicles parts.
Couldn't be happier with the customer service provided by Ryan at Car Part Headquarters. Excellent service at a great price.
I have never dealt with anyone as wonderful Ryan from CAR PART HEADQUARTERS. I was at loss when his message pop up. Called and was so passionate about helping. I highly recommend to go to guy, if I could rate 10 stars I would. Happy customer
Want to buy used engines?
What are you waiting for? Request a Free Quote today!